We share before and after photos regularly here in our digital gallery where you can gather design inspiration or simply browse through before contacting us.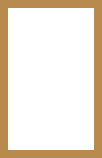 Have a deck project in mind?
We've Helped Many Homeowners Make Their Dreams Come True
Many homeowners in Toronto have relied on us to build their decks and turn their backyard into a comfortable gathering place for their families. We look forward to providing the same for you and guiding you through the entire process; from obtaining a permit to building exactly what you had in mind. Browse through our collection of completed projects and let us know what designs, colours and patterns you'd incorporated into your own deck. Nothing is too complicated for us.
Have a unique deck design in mind?
We Can Build Anything For You
Whether you have your own design in mind and have an approved permit, or you need one designed for you by a professional, we can help you.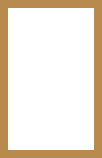 General Frequently Asked Questions
Lorem ipsum dolor sit amet, consectetur adipiscing elit, sed do eiusmod tempor incididunt ut labore et dolore magna aliqua. Eu consequat ac felis donec et odio pellentesque diam. Interdum posuere lorem
Lorem ipsum dolor sit amet, consectetur adipiscing elit, sed do eiusmod tempor incididunt ut labore et dolore magna aliqua. Eu consequat ac felis donec et odio pellentesque diam. Interdum posuere lorem
Lorem ipsum dolor sit amet, consectetur adipiscing elit, sed do eiusmod tempor incididunt ut labore et dolore magna aliqua. Eu consequat ac felis donec et odio pellentesque diam. Interdum posuere lorem
Lorem ipsum dolor sit amet, consectetur adipiscing elit, sed do eiusmod tempor incididunt ut labore et dolore magna aliqua. Eu consequat ac felis donec et odio pellentesque diam. Interdum posuere lorem
Reach Out To Our Team Today